Our retail forecast for 2023 is that there will be a direct contrast to the year before. 2022 ended with more worrying headlines for the retail sector. Global economic conditions and the rising cost of living have prevented the retail sector from effectively bouncing back after the pandemic.
However, there are still opportunities for the retail sector to adapt and thrive in 2023. Our retail forecast for 2023 looks at how retailers can take advantage of opportunities with the aid of technology-driven innovation to improve the customer experience and enjoy a successful year.
Why are the 2023 retail trends important?
This 2023 retail forecast details the trends where attention, consideration, and investment are needed from retailers. These trends help retailers navigate their sector after an up-and-down few years. Keeping track of changing customer behaviour protects your business both today and tomorrow. Get ahead of the curve of industry changes before they directly impact your business.
What happened in retail during 2022?
2022 saw unfortunate headlines for retail, with increased shop closures, reduced footfall of 13.3% caused by the cost of living crisis, and problems in supply chains. Retailers need to pay close attention to key industry trends and changes, to understand how customer needs are shifting. To thrive in the year ahead, retailers need to pinpoint what customer expectations are out of their store so these can be exceeded.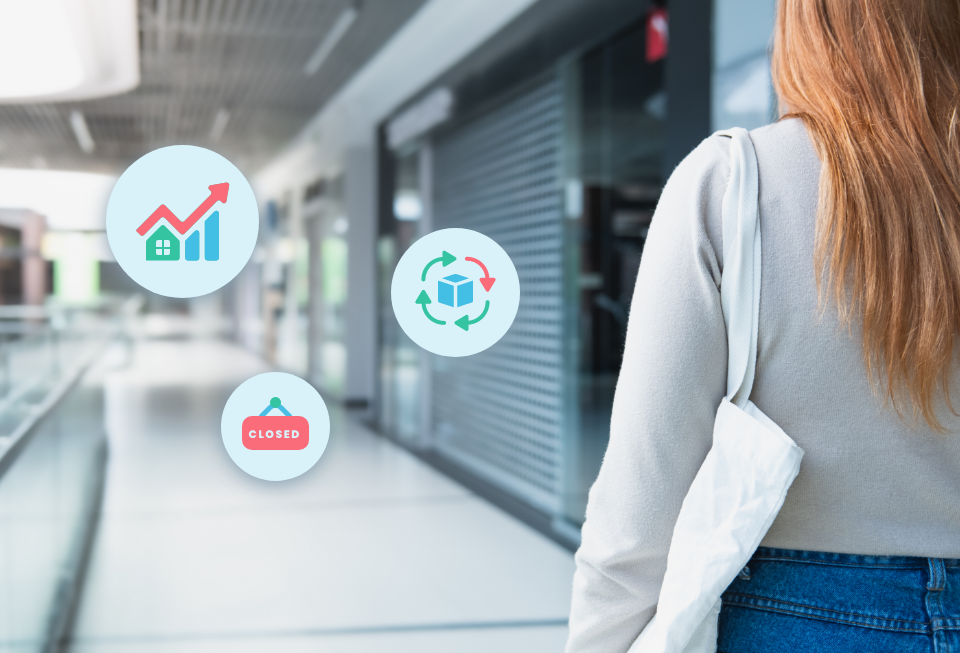 2023 retail trends
The continued merge of online and in-store retail
During the COVID-19 pandemic, e-commerce thrived like never before. This growth slowed down during 2022. In the UK alone, there were ten consecutive months where online sales were in decline. Amazon has cut 18,000 jobs from their e-commerce and human resources department.
Shoppers actively embraced physical shops, which shows the great need for a balance between traditional in-store retail with online shopping. Retailers should create a hybrid retail strategy that covers both physical and digital channels. A focus is required on the in-store experience to keep customers coming back from more so customers don't opt for the convenience that online shopping provides.
Personalised and interactive shopping experiences
The reason why e-commerce sales haven't been rising is that shoppers still value in-store retail experiences. You can't get those online. Technology can power these experiences, taking them one step further:
Virtual changing rooms – There's nothing worse than a long queue to try one item on. Many people see the queue and put their items back onto the rack. With in-store tablets, shoppers can see how a clothing item or beauty product looks on them. This uses Augmented Reality (AR) technology and prevents returns. It's also a great opportunity for data analytics. What items are being interacted with the most? Which ones aren't being looked at? Whereabouts are they displayed in the shop? What about the demographics of the customers; what age groups are going for what items?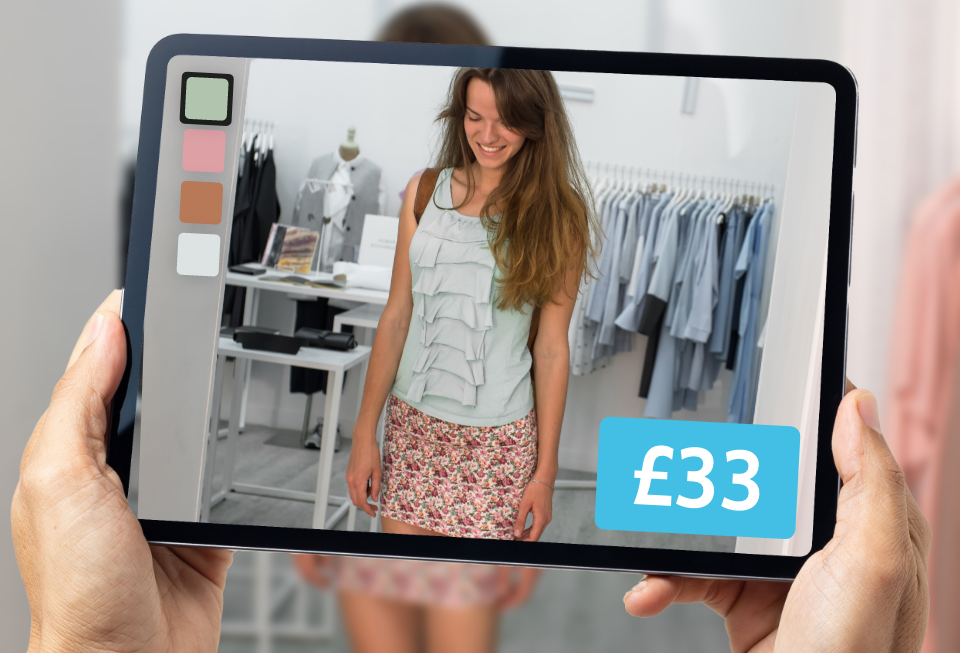 Personalised experience – this is something e-commerce does amazingly. How can we bring this to in-store retail? Customers can provide their email addresses when paying for items for an online receipt, building a database of what customers are buying and when. Recommended products can be emailed to them to spark a revisit of the same shop. Beauty retailer Sephora creates a personalised omnichannel experience. Their mobile app encourages users to book in-store makeovers and consultations. The app also allows users to check if certain items are in stock from local stores. Sales assistants in-store can access a customer's profile while the customer samples different products. This simplifies the process of a customer buying that product when it suits them either online or in-store.
Time-saving technology – Nike has launched "Instant Checkout" in their stores. Customers can scan a QR code on the label of the product and pay from their device, with no need to queue up at the cash register. Members of the Nike app can also scan items in-store to see the availability of their preferred size and colour and reserve them.
Retail will offer new experiences
We're beginning to watch retail evolve from traditional highstreets, that evidently have been in decline, to spaces of newly defined community. What do we need from retail in 2023? With more people working from home, fewer people find themselves popping into a shop on their lunch break. Retailers should be questioning how we invite our shoppers back.
An example of this 2023 retail trend is Manchester's Feel Good Club: a coffee shop, event space, clothing, and homeware shop all in one. Someone attending one of their "Freelancer Fridays" or attending drag bingo can suddenly find themselves shopping for wall art, all in one space.
Retailers should consider how to best use their space. Are there other businesses they could collab with to create new immersive experiences for shoppers?
Careful pricing strategies
The cost-of-living crisis deeply impacted retail, resulting in falling sales. Households are facing rising mortgage payments, increased food prices, and energy bills, People are left with very little to hit the shops with. The good news is inflation is believed to have already reached its peak. We'll hopefully be seeing the impact of this at the end of 2023.
Retailers need to focus on value for money, selling products that are wanted and needed while recognising the difficult financial situation their shoppers are in. Supply chains need to be carefully analysed so quality is never compromised. Buy Now, Pay Later payment options should also be considered to not miss out on sales opportunities.
The prioritisation for sustainability
Sustainability simply can't be ignored anymore. Consumers are actively seeking environmentally friendly retail options. 77% of consumers are motivated to purchase from companies that commit to bettering our world.
An influx of constantly new trending products and a disregard for last season's stock is not an effective strategy to win the loyalty of the eco-conscious clientele. Long-lasting quality goes hand in hand with sustainability.
Fast fashion
Channel 4 released a documentary in October 2022 called Inside the Shein Machine: Untold. This documentary explores how the fastest-growing fashion brand, Shein, exploits TikTok and Instagram with impactful marketing strategies with countdown timers and intelligent algorithms. Users are enticed to purchase clothing for as little as £1. An undercover migrant garment worker wore secret cameras in one of their factories. The footage revealed the horrific working conditions. Workers weren't allowed to leave until unrealistic targets were met, wages were often docked or withheld, and they were only given one day off a month.
This popular documentary along with a rise in activism across the UK urging for an end to fast fashion shows an ethical awakening is taking place. We know about the environmental impact of buying too much for it to end up in a landfill. This awareness informs customer buying decisions. Failure to acknowledge this results in missing out on sales.
Growing resale market
There's been a huge rise in sales of second-hand items. The global apparel resale market is set to grow 85.5% between 2022 and 2026. The latest season of the popular dating show, Love Island, was sponsored by eBay. Contestants wore "pre-loved" clothing, which directly contrasted with the show's previous fast fashion sponsors.
This is something for retailers to consider: allowing customers to return unused items and resell those items at a reduced rate.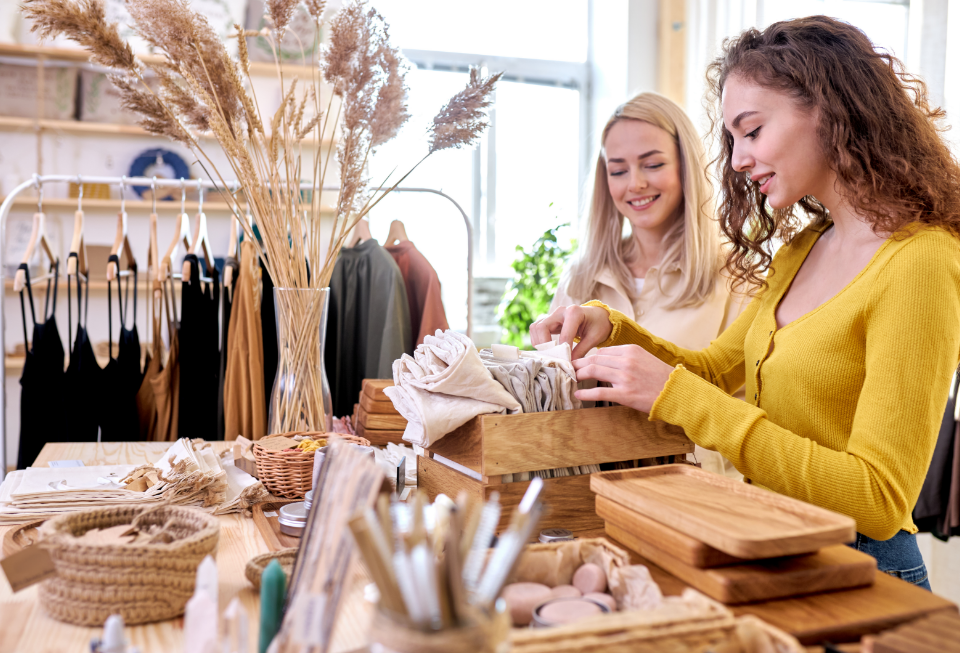 What should retailers prioritise in 2023?
This retail forecast 2023 shows us that in the year ahead, customers want true value from their money. This is to help them financially while also protecting the planet. There is an expectation of interactive and community-focused experiences in physical retail, helping shoppers feel they are part of something much more meaningful. Technology will be retailers' best friend in 2023 to drive sales and increase footfall. As retail experts, why not follow our social media for the latest news and insights on all things retail.