Retail technology is evolving – online and offline shopping are no longer separate entities. The physical brick-and-mortar store is under threat and must adapt to maintain customer loyalty. To combat the online sales trend, retailers are focusing on a combination of improving convenience and the overall in-store experience.
1. Cut the queues
While the convenience of online shopping is one of the main causes for the high street decline, retailers are retaliating by using technology to improve convenience instore. In December 2016 Amazon opened their first physical grocery store in Seattle. Here, customers gain access the store with a smartphone app and are able to buy food and drink without visiting a till. Instead, sensors record the items picked up and are charged to the shopper's amazon account, taking away the pain of queueing.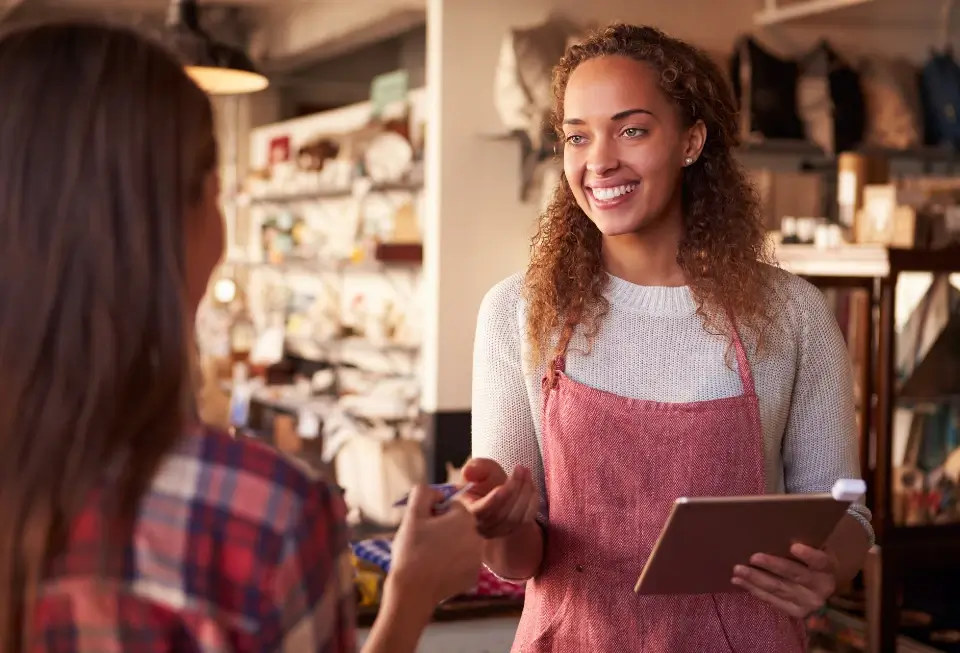 2. Providing information
When visiting stores, many shoppers want to test products, feel materials or try on clothes. VP of Smart & Final, Rich Stefani argues 'Whether it's trying a new watch or selecting the freshest strawberries, there is a need to validate purchases with more than one sense'.
However, online shopping does have additional information and product reviews that aren't available in physical outlets. Retailers are beginning to use mobile technology for store assistants to provide shoppers with the answers to make visiting stores more beneficial. Larger retailers are introducing their own apps to ease the shopping experience. From apps that let you know exactly where to find an item, to avoiding queuing for changing rooms, technology is revolutionizing the brick-and-mortar store.
3. The Power of Data
Data isn't just online, it's everywhere and growing fast. Within a shopping centre, for example, heat maps and footfall allow centre management to track and analyse a visitor's journey. Retailers and shopping centre landlords are beginning to realise that big data is a powerful tool for improving not only sales, but visitor experience too.
Retail Report allows this data to be harnessed – it automatically collects data from around a centre and uploads it to a secure cloud portal. It then uses algorithms to turn this information into manageable and insightful reports, allowing the management to develop and improve their centres. The senti-rating feature, for example, monitors social media feeds and immediately alerts management to any sudden negative downturns in sentiment – often notifying of complaints such as long queues or broken lifts etc.
Data is beginning to be analysed in store too; Oak Labs gives retailers insight into shoppers' tastes and can assist with store layouts. Data is a tool that can provide the information needed to optimise the shopping experience – it's just waiting to be tapped into.
4. Novelty experiences
Pioneers such as Rachel Shechtman consider her store 'Story' as an art installation or a magazine. She titles herself Editor-in-Chief and changes the store's 'concept' every 3-6 weeks. She says she '[doesn't] think in terms of sales per square foot. I think in terms of experience per square foot,' which is how more retailers are moving forward.
While new technologies such as Virtual Reality and Augmented Reality are not easily accessible in the home, using such technologies in store encourages customer loyalty. Stores such as BMW use digital projection to turn live traffic into concept cars in their 'window into the future' campaign, while brands such as Nike use AR to allow shoppers to customise trainers. Interactivity allows personal and memorable experiences, especially if they are integrated with social media, allowing shoppers to share their experience.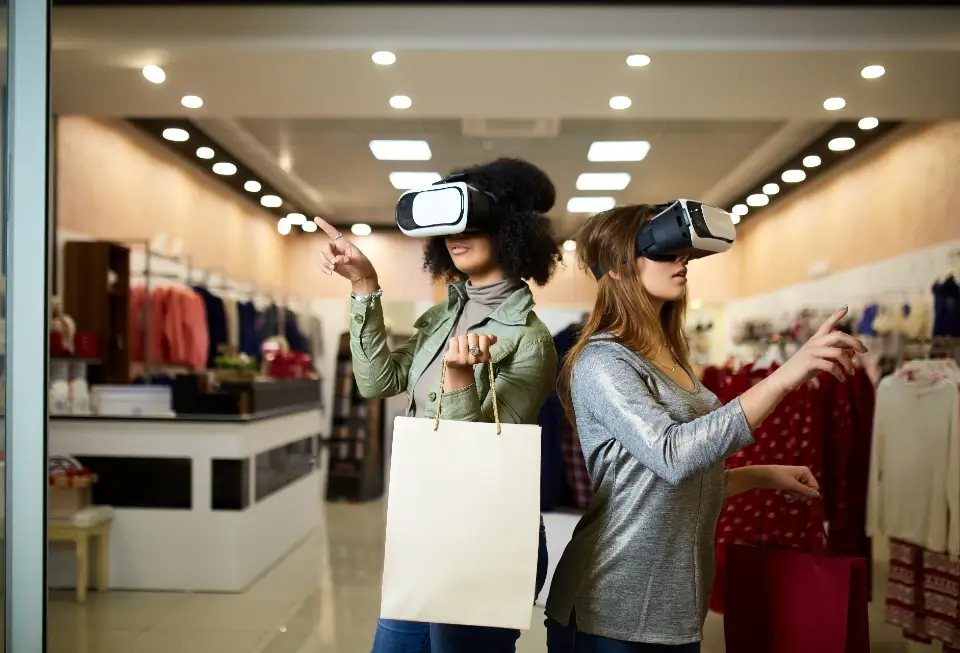 5. Omni-Channel
The physical and digital worlds are no longer separate entities and the borders between the two are beginning to merge. Technology is allowing the best features of online shopping to feature in brick-and-mortar stores to create an omni-channel experience.
Connecting with a shopper's smartphone opens up a myriad of possibilities of how to reach shoppers in new ways. Digital displays can show items that a shopper may have recently looked at online, but not purchased. Plus, if the shopper touches the item on screen an assistant will be notified to bring the item over. Alternatively, if the item is out of stock, the assistant is able to suggest alternatives based on the shopper's past purchasing behavior. Such technologies allow for a more personal experience, especially as mobile detection beacons can notify store assistants of your arrival, allowing them to greet you.
Omni-channel is not only about novelty, but convenience too. A quarter of those that shopped on Black Friday or Cyber Monday in 2016 used click and collect. The rising popularity of an omni-channel experience shows that the consumer has taken back the control from the retailer with access to price comparison and the ability to shop whenever, wherever. Retailers are adapting to suit the demands of the consumer by developing more convenient click-and-collect strategies, such as popup collection points, collection points at train stations and contactless kiosks to fulfill this growing demand.
The fact omni-channel shopping is so popular shows that shoppers are still drawn to physical outlets, but with the convenience of online shopping, stores must evolve. Healey Cypher, CEO of Oak Labs notes 'The problem is: These are stores that haven't changed in 100 years, and now, it feels like customers are changing every 100 minutes.' It's now time for stores to adapt.
If you would like to find out more about how automation could assist your business, contact us today.